I have been using essential oils for a long long time. I've always been drawn to them. But truth be told, I didn't know much about them, I didn't really know what I was buying most of the time, and I didn't really know how to use them aside from adding them to a burner or popping them into my wash cycle.
But then these other essential oils entered my world last year. Oils that are nothing like I've ever used. I don't say this lightly: these oils have changed my life in so many ways. They have supported me through illness, they have empowered me to step up even more with my health and wellbeing, they have weaved more presence, beauty and ritual into my life, and they are helping me and my family in releasing and detoxing – physical toxins and emotional toxins. I've written more about the emotional benefits of essential oils here.
Day to day, I use essential oils for:
Creating moments of peace and calm wherever I am
Clearing and relaxing my mind
Taking care of my family (skin, colds, moods, sleep)
Soothing aches and pains
Enhancing focus, productivity and creativity
Grounding and restoring balance for myself and my family
Stimulating and strengthening immunity
Replenishing and nourishing my skin
Balancing and stabilising my hormones
Uplifting and invigorating our senses
Treating viral and bacterial threats to our bodies
Promoting deep restful sleep
Applying beautiful scents as perfume to my skin
Relieving tension
Protecting cellular health
Here are 150 uses alone for 10 of the most popular oils and blends.
Essential oils are the volatile liquids that are distilled from plants (including their respective parts such as seeds, bark, leaves, stems, roots, flowers, fruit, etc).
Essential oils were mankind's first medicine. Oils derived from aromatic plants have been used for thousands of years. These are one of the finest gifts from the earth that help promote powerful physical, emotional and spiritual healing, and yet over time we have forgotten this.
We have forgotten Mother Nature's power and magic, just like we've forgotten our inherent power and magic.
But so many people have been been led to rediscover this path and appreciate the genius and innate properties of essential oils once again. And I am one of those people.
Why doTERRA?
I have written a whole post in answer to this question, but I'll keep it brief here.
To begin with, I chose dōTERRA essential oils for myself and those I love because the oils are of the highest quality. They are trademarked and registered as CPTG Certified Pure Therapeutic Grade® which means their purity and potency are a step above organic (I was slightly sceptical about this to begin with too… but then I did my homework).
The rigorous CPTG standard ensures the essential oils are free of pesticides, chemical residues, fillers, herbicides, extenders, and solvents. An essential oil you buy in the health shop (even certified organic ones) may say 100% pure but it may only have 10% essential oil – the rest can be just fillers, contaminants and artificial ingredients. dōTERRA's essential oils are guaranteed 100% pure. If an oil has any foreign material whatsoever, it is rejected (which is why it is a step above organic – with organic certification there are permissible levels of pesticide etc).
dōTERRA's testing standard also requires that its essential oils test for certain compounds at certain levels, because this affects how well the essential oil will perform – this is to make sure the oils have the highest therapeutic value. One of the most important factors in determining the therapeutic value of an oil is where the plants are grown and this is what I began learning about as the oils weaved themselves more and more into my life.
dōTERRA has a commitment to source its essential oils from artisans who grow aromatic crops in the indigenous soils of their land, and who follow its stringent growing and harvesting quality standards. This allows dōTERRA to not only offer the world's finest essential oils, but to also impact the economy in a positive way on a global scale. I love that the bottle of essential oil I am using is also benefiting the person who so carefully grew it for me.
As time went on, it became clear how important these essential oils were to my work and purpose, and in facilitating the sharing of the messages I am called to share.
I learnt about dōTERRA's Co-Impact Sourcing Model, its commitment to people and partnerships, sustainable agriculture and natural resource management practices and its Healing Hands funded projects.
My values and those of dōTERRA's are beautifully aligned. I LOVE being involved with this company. Read more plus a list of FAQs here.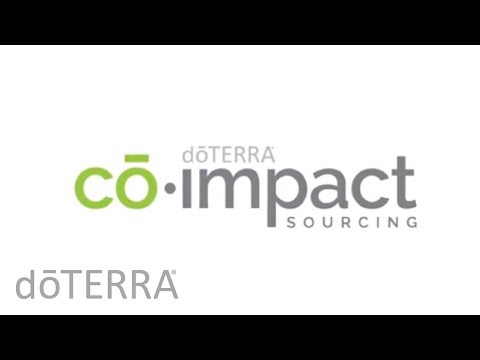 Are you ready?
If you're ready and want to start using these incredible oils, head to this page where I go through setting up your Wholesale account step by step.
And here's why I recommend choosing Wholesale:
Opening a Wholesale account means you can SAVE 25-55% off retail prices! It's the savviest way to purchase essential oils. To open a Wholesale account you simply pay a one-off $35 fee but you will easily make that back. And if you choose one of the enrolment kits, your $35 fee is waived.
There is NO monthly obligation with a wholesale account. None whatsoever.
You have the option to receive 10-30% of your total purchase back in FREE product points ON TOP of the 25% off retail.
You also have the option to receive dōTERRA's FREE Product of the Month, and get your shipping costs back in FREE product points.
When you join my team, you will receive lots of education and support from me. You will also have access to my private support group designed to inspire, educate and empower you.
Plus if you decide to share the oils or build a business with dōTERRA, you can qualify to receive an income. And if you decide to make these glorious oils into a business like I have done, you will receive mentorship and coaching from me. Currently, this is the only way people can work with me one-on-one. Building this business is so so exciting because it requires you to grow like nothing else I've known. Personal growth, awareness and self-enquiry is everything and this is where I love supporting people.
Click here to get started straightaway if you know what you want and you want to go right ahead.
Or if you'd like more information and support, head here where I talk more about the enrollment kits, and how to set up your Wholesale account. And please know you can contact me – hello(at)vanessateklenburg(dot)com – if you need help or guidance. If you'd prefer, we can schedule a call to go over any questions you might have.
I can't wait for you to fall in love with these essential oils like I have and have you join my team so I can support you in elevating your whole life.
---
Related reading:
Begin your journey with Essential Oils